Over the last few years, I've enjoyed many music compilations offered by other bloggers. When it comes to Christmas tunes, some compilations can be very predictable with their inclusion of traditional carols. Others such as
A Truer Sound
have offered creative, funny and generally off-the-beaten-path Christmas songs - even when many of the songs are sung by well known performers.
With inspiration from ATS,
Rockstar Aimz
, the
Feel Bad For You
crowd, etc., I now provide my own Christmas Compilation. Not only is it my inaugural Christmas compilation, but its my
first
compilation since Because Whit Happens began three years ago.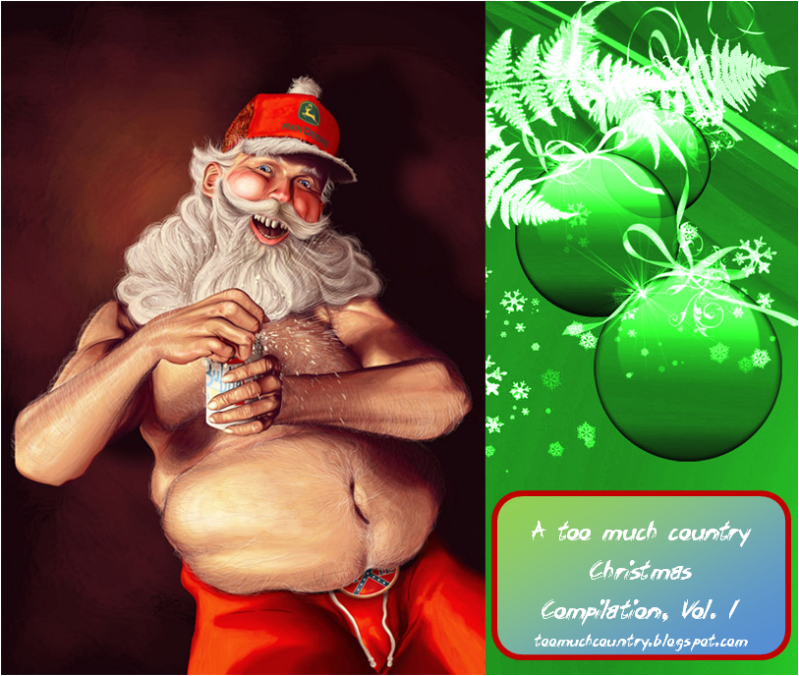 Most of the tracks were sourced from live show recordings I've collected the last few years. Not all are from boots, and in the spirit of Christmas I hope I don't get Scrooged by the music po-po. All are my gift to you.
Santa Claus Is Back in Town
- Jon Randall - Nashville Unlimited
Carol Of The Bells
- Nashville Mandolin Ensemble - from their out-of-print release
Gifts
The Grinch Song
-
Slaid Cleaves
- recorded 2009-12-10 at The Cactus Cafe in Austin, TX
Christmas in Nashville
- Bob Walkenhorst - recorded 2007-12-19 at The Record Bar in Kansas City, MO (Bob fronted
The Rainmakers
in the 80s and 90s and again with their 2011 reunion.)
Jingle Bells Womack Style
- Elmo Buzz & The Eastside Bulldogs (better known as Todd Snider & The Nervous Wrecks - recorded 2006-12-23 at Three Crow Bar in Nashville w/Dakota Montana (aka Tommy Womack) on vox
Peace Call
-
Eliza Gilkyson
- recorded 2004-12-10 at St. David's Episcopal Church in Austin TX
No Room at the Inn
- Jeff Porter - 2007-12-19 The Record Bar
Rudolph with Cousin Eddie greeting the neighbors
- National Lampoon's Christmas Vacation soundtrack
Little Drummer Boy
- Chicago - recorded 1998-12-08
Relatively Speaking (I've Got The Blues)
-
Darrell Scott
- Nashville Unlimited
Luigi The Lonely Christmas Bear
-
Tommy Womack
- recorded 2008-12-20 at Norm's River Roadhouse in Nashville, TN
The Spirit Of Christmas
- Ray Charles - National Lampoon's Christmas Vacation soundtrack
Silent Night
- Bob Walkenhorst - 2007-12-19 The Record Bar
Merry Christmas to you; try new music; see live bands; and hug your folks, significant other, young'uns, and your pets.
TMC