Last year, I learned about
National Train Day
for the first time. Fortunately, I wasn't too far behind as Amtrak started it in 2008. For 2013 NTD, I
blogged a handful of train songs
ranging from funny to introspective to downright swampy. So how's about we do so again in 2014?
I'll lead with
Graveyard Train
by Doug and Telisha Williams who now record and tour as
Wild Ponies
. This one is included on Doug and Telisha's album,
Ghost of the Knoxville Girl
. Ghosts? Graveyards? Lonesome train whistles? Oh yeah, be afraid - very afraid - but still rock!
Next is
Southbound Train
by
The Newton Gang
. I stumbled across this one quite by accident. The song was included on the compilation CD
Brooklyn Country Vol. 1
sent to me by
Uncle Leon & The Alibis
- who were featured in
last
year's set of train songs.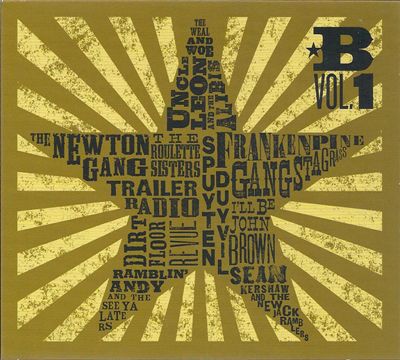 Songwriters like
Guy Clark
come along maybe once in a generation - perhaps even every two or three.
Texas 1947
ranks among my favorites from Guy's long list of great songs. And it just happens to include a story about a train!
OK, so
Boxcars
by
Eric Brace and Peter Cooper
as a train song might be a stretch. But c'mon, it's got boxcars, freight trains, a Nashville Sounds baseball jersey, and a sad love song ballad by two of TMC's favorite songwriters ... and people.
Speaking of favorites,
Tommy Womack
sings the next one.
Willie Perdue
continues to stun me each time I hear it. Many of Tommy's songs make me laugh, smirk, tap my foot, laugh some more, nod in approval, cross my arms as I get pissed off, etc. But
Willie
from Tommy's 2000 album
Stubborn
makes me sit still ... and intentionally listen. A post-high school jock with a fascination for trains chooses to hop a boxcar one summer evening...and then his life in the small town will never be the same.
I couldn't rustle up a YouTube clip of the song. Nor do I have a boot of it from any of his shows. But he did play it at the
Family Wash
one night a couple of years ago at my request. The patrons collectively had the same reaction as me when I listen to it. Not silence, quietness. And he honored my request again by allowing me to share the album's song here for you.
Wreck of the Old 97
is based on
a true story
and has been recorded by many for almost 100 years. I really dig this version by The Osborne Brothers.
Last year I featured six songs. This year I think I'll share seven. And I'll close with
Driver 8
by R.E.M.
TMC